Live Ocean Sustainability & Traceability
Sustainable Aquaculture for a Brighter Future
The human population is expected to reach approximately 9.7 billion people by the year 2050, putting a tremendous strain on wild seafood that is simply not sustainable on its own. It is because of this that Live Ocean Seafood proudly believes in responsibly harvested Aquaculture as the solution for preserving wild fish species while also providing healthy and delicious protein! In addition to sourcing sustainable seafood, Live Ocean continues to challenge the status quo by designing unique packaging using less plastic, thoughtfully managing logistics to cut down on carbon emissions, and intentionally encouraging our friends to eat sustainable and responsibly produced aquaculture! We source our frozen products from Integra, the best frozen Salmon producer in Chile that cares about much more than the bottom line through their BCorp certified practices. It is this consideration for the well-being of the planet and the communities touched by our products that we strive to make a positive impact for generations to come! Join us!
Sustainability
More people means more industrialization and greater competition for scarce resources.  While wild fisheries have plateaued in terms of productivity, aquaculture is an untapped frontier with a potentially huge global market. According to the Food and Agriculture Organization, fish now accounts for 17% of the world's protein intake. (Source Triple Bottom Line: The future of agriculture is in the ocean – Daily Trojan)
Ocean farming Atlantic Salmon is often less carbon-intensive than traditional land farming.
Farmed Salmon food is made using seafood and other land-based food ingredients that optimize the output of farmed Salmon while remaining conscious of how much seafood recourses are being used. The outcome is sustainably produced delicious Salmon.
Traceability
Atlantic Salmon that are raised in ocean farms are able to be closely monitored to ensure quality.
Each Live Ocean Seafood sell unit can be traced back through the entire farming process all the way to the salmon egg (roe).
By prioritizing traceability with our frozen products, Live Ocean Seafood aims to create consistent quality and peace of mind.
Sourced From a Socially and Environmentally Conscious Producer


Live Ocean Seafoods is proud to be sourcing it's frozen Salmon products from Integra, a BCorp Certified production facility in the country of Chile. This means that Live Ocean Seafood frozen products are produced at a company that has met rigorous standards of social and environmental performance, accountability, and transparency, demonstrating its commitment to making a positive impact on people and the planet.
Sourcing Highly Certified Salmon
Live Ocean Seafood frozen products are sourced from a top production facility in Chile that offer BAP, ASC, HACCP, or SMETA, certifications depending on the product. Sourcing our products this way means better consumer satisfaction and better environmentally-conscious practices. Look for any one of these certification logos on our delicious products!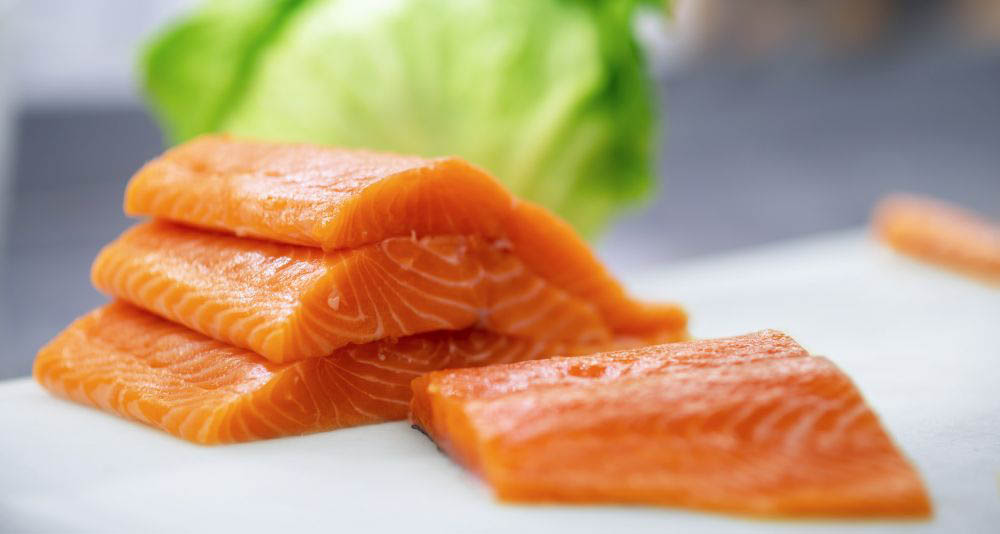 *Disclaimer: Live Ocean Seafood itself is not certified; Live Ocean sources from producers with these certifications.